When a person is into music, pretty sure that he knows how to sing, loves listening to different genres and can play musical instruments, such as piano, organ, drum and guitar. Most of the young and old folks, who plays guitar always bring this instrument anywhere they go.
Some people even say that those people have a guitar as a partner in life. Well, we cannot blame others, if that is how they look at these guitar or music lovers. As a matter of fact, many of them are really inseparable with their instruments.
Now, if you like traveling or going out with your guitar, what do you think is the type of guitar that you would carry? We have here a few travel guitars for you to choose from.
The Martin Backpacker
This type of travel guitar is from the Martin Guitar Co, who is known for guitars with the latest innovations. Actually, this guitar was released 25 years ago, but this model had been one of the favorite choices for a travel guitar.
It is designed with narrow dimensions and with flare below. You can easily pack it in your case and fits well on your shoulder. It might be a classic, but plays with a very impressive.
The Tylor GS Mini-e Koa
This is one of the acoustic guitars with a high quality. It is crafted and designed with top-shelf tone woods. Look at the neck curves, which are comfortably crafted, too. You can also plug-and-play it electronically for a flawless kind of setups.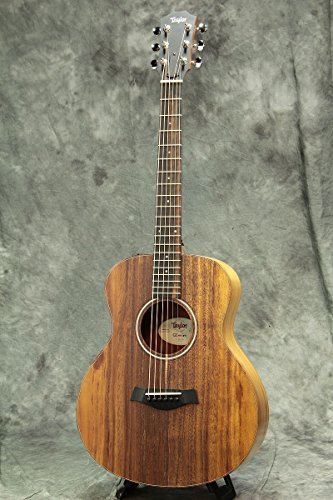 A travel guitar like this is an ideal one for those, who is looking for an extra look and appeal. It comes with comfortable and moveable dimensions. You will surely find the koa stunning as the golden hues grabs your attention. Anyway, it is a player-friendly type of guitar with a small size, nice looks and huge sound.
The Traveler Guitar Ultra-Light
This one focuses on the desire as well as the needs of a guitar lover and a traveler. This guitar was designed with a ground-breaking, innovative because it comes with a length of full scale, complements with electronics, with a wide variety of tones and without a compromise.
It is a bite-size type of travel guitar with a brilliant touch due to the In-Body Tuning System, headless built and a detachable leg rest. If you are into electric type of guitar, then this is an ideal travel guitar for you.
The Travel Guitar LTD EC-1
You can find here an ESP Eclipse line and an aggressive-looking performance model. It comes with a hum bucking pick that allows you to push the best output with a pedal. If you do not have a pedal or an amp, then you can still enjoy its great feature because it comes with a headphone preamp that allows you to customize the settings, such as distortion, boost, clean and overdrive. So, if you love rock and roll, then this is an ideal travel guitar for you.
The Composite Acoustic Cargo ELE
When you bring your guitar on the road or if you are traveling, then you might be thinking about taking care of it. There is such a struggle when it comes to the construction because it needs to maintain its looks and whatever that may affect the performance.
Now, you need not to worry about such struggles because this travel guitar is specifically made for movers. IT is built with a small size and has a compact design. It may have a length of 22.75 inches, but you will feel like using a full length type of guitar because you can find it easy to manage the chords with its string tension.